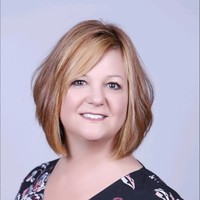 With more than 25 years of experience in non-profit administration and behavioral health organizations, Glenda brings expertise in a broad array of business management areas. Her wheelhouse and passion is in compliance, process improvement, CARF preparation, strategy and policy development/writing. She brings a unique perspective to leadership challenges in these and other areas.
Glenda has her master's degree in nonprofit administration from the University of Notre Dame and is a Certified Compliance and Ethics Professional and is Certified in Healthcare Compliance. She is dedicated to helping organizations navigate the high-risk and challenging compliance environment with a proactive approach. She possesses the knowledge of regulations and compliance processes required to assist organizations in understanding and preparing for a variety of compliance obligations including HIPAA Rule, compliance policy and plans, compliance program development, risk assessment, and development of compliance work plans. She promotes organizational integrity through the implementation of effective compliance programs which are tailored to the unique needs and culture of organizations.
In her spare time Glenda enjoys outside activities that includes raising chickens, bees, and a small tree farm in northern Kentucky.